EDITORIAL BOARD
Editor in Chief: Jake Ford
Jake is a second year MPP student from North Apollo, an old mill town in Western Pennsylvania. He attended nearby Allegheny College in Meadville, (home of the zipper, you're all welcome) where he majored in mathematics. Jake has experience in finance, state policy measurement, and statistical analysis. At McCourt his main interests include economic mobility and education policy. Aside from GPPR, Jake serves as a Baker Innovator with the Baker Center, where he is helping to fight high school truancy by providing internship positions to students in economically disadvantaged areas of Washington, D.C. Outside of Georgetown, Jake is an avid traveler, guitarist, and busy parent (with his girlfriend Zoie) of his one year old cat Otis. You can find him on twitter at @Ford_Explorer.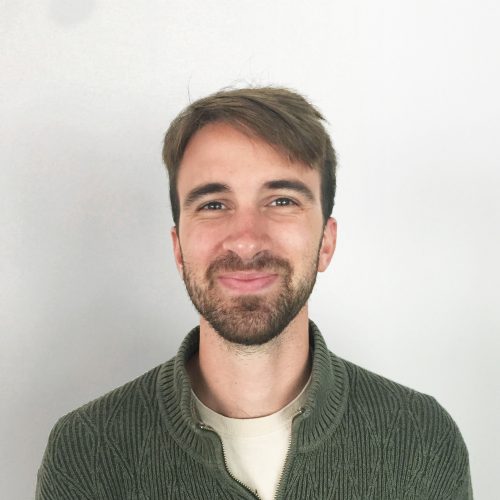 Managing Editor: Catherine Lyons
Catherine Lyons is a Master of Public Policy student at the McCourt School. A native of Sacramento, California, Catherine earned her B.A. in print journalism (yes, that was a real major once) and international relations from the University of Southern California. Before returning to graduate school, she served in AmeriCorps in post-Katrina New Orleans, and worked for advocacy nonprofits focused on issues ranging from healthcare to affordable housing to immigration reform. This summer, Catherine interned at the Senate Budget Committee, where she learned what a vote-a-rama is. She is interested in urban and economic development policy.
Senior Media Editor: Carly Lenhoff
Carly Lenhoff is a second-year JD/MPP candidate at Georgetown University and research assistant at the Center for Juvenile Justice Reform. Prior to enrolling at Georgetown, she earned bachelors degrees in Philosophy and in Politics from Brandeis University in 2013, and worked in San Francisco as a habeas corpus paralegal for several years. She is particularly interested in the intersection of juvenile justice and social policy, and enjoys gardening in her spare time.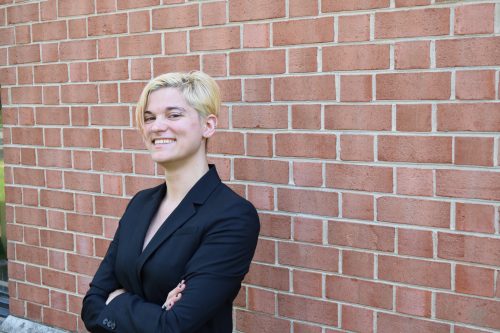 Senior Media Editor: Meagan Siu
Originally from the Chicagoland area, Meagan has a B.A. in Political Science from Grinnell College and is now a second-year MPP candidate at the McCourt School of Public Policy. Prior to arriving in DC, Meagan lived in Shanghai for two years while working in international education, but has since stumbled into the field of American fiscal policy. In her free time, she enjoys trying new restaurants, learning how to draw and how to play the guitar (though not simultaneously), and following the Cubs regardless of whatever their W-L record may be.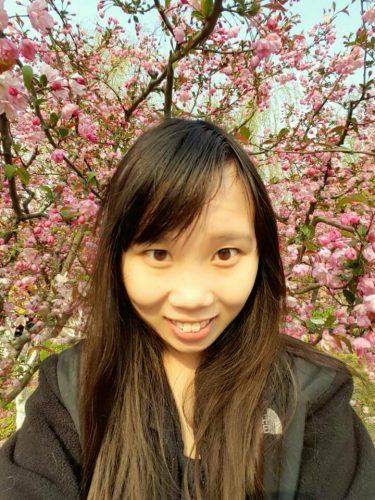 Interview Editor: Disraeli Smith
Disraeli is a second year MPP student at the McCourt School of Public Policy. Hailing from Atlanta, Georgia, Disraeli received his undergraduate and MBA from Florida A&M University. Disraeli's policy interests include urban and community development, education, political strategy and the role of financial services in the world. Disraeli's classmates call him crazy for also working full time as a Management Consulting Manager, but he loves financial services and policy so why not do both? In his spare time, he loves politics, sports and doing amazing things with his friends.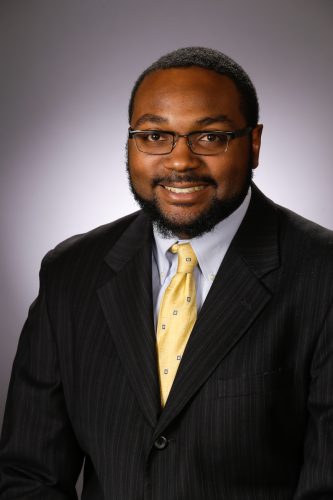 Senior Online Editor: Zezhou Cai
Zezhou is a second-year MPP student at McCourt School, as a grantee of the Fulbright Scholarship. Originally from China, she earned Bachelor of Law at Tsinghua University School of Law. Her policy interest mainly lies in urban and rural development, as well as international development. She is now interning at the World Resources Institute, working on its flagship report, the World Resources Report. Back in China, she used to intern at China Development Bank, Clifford Chance LLP, and Hong Kong Court of Final Appeal, etc. She enjoys reading, listening to music, watching TV series, playing the violin, and traveling. She has been to India, Mexico, Malaysia, Singapore, Germany, Switzerland, France, and Australia.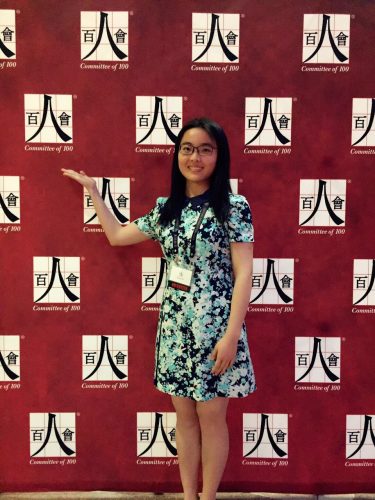 Senior Online Editor: Tommie Thompson
Tommie Thompson is a graduate student at the McCourt School of Public Policy, where he focuses on Asian affairs, international development, and quantitative methods. While at Georgetown, he has interned at the US Securities and Exchange Commission and Causal Design, an impact evaluation firm. Although born in Baltimore, Tommie spent most of his childhood in the Philippines, where he grew to dislike beaches and hot weather. He returned to the US for high school and went on to earn a BA in Political Science from the University of Chicago. In his free time, Tommie enjoys making honey wine, kayaking, and watching bad movies.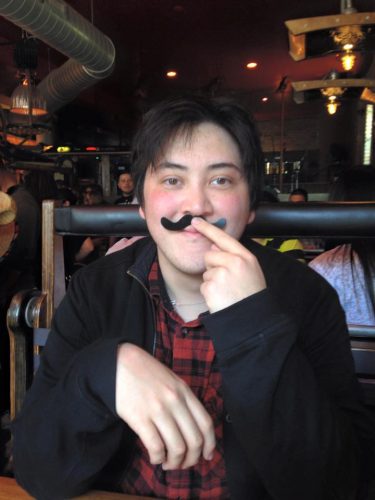 Senior Online Editor: Danni Wang
Danni is a second-year MPP student at McCourt School of Public Policy. Prior to McCourt, she has earned a Bachelor of Law in International Politics at Fudan University in Shanghai. Her policy interest lies in security, foreign policies and international development with a regional focus on Asia. She is currently taking an internship at Hudson Institute, and back in Shanghai she has interned at foreign policy think tanks and due diligence consulting firms. Outside classroom, you can find Danni paddling on Potomac or hiking in Virginia. She is also perpetually addicted to food and cooking just to balance out the sporty part of life. She is native in Mandarin, and proficient in Japanese and German.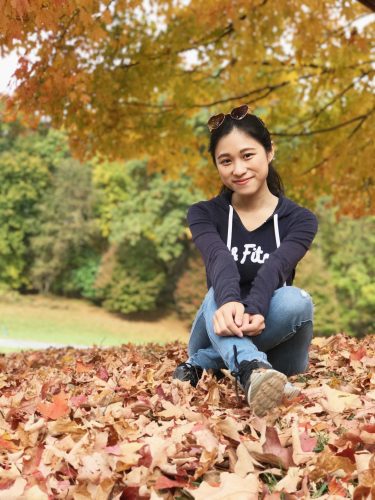 Senior Book Editor: Harper Sutherland
A native of Cleveland, Ohio, Harper Sutherland is a second-year M.P.P. student at Georgetown's McCourt School of Public Policy. She graduated in 2014 from Harvard University, where she concentrated in South Asian Studies and wrote her senior thesis on the post-independence experiences of Indian royal families. Following that, her research took a sharp turn into public transportation. Harper received a grant to study the consumer experience of public bus passengers in New Delhi. Her current policy interests are urban, transportation, and gender policy. In her free time, Harper loves handcrafts, particularly knitting, and reading mysteries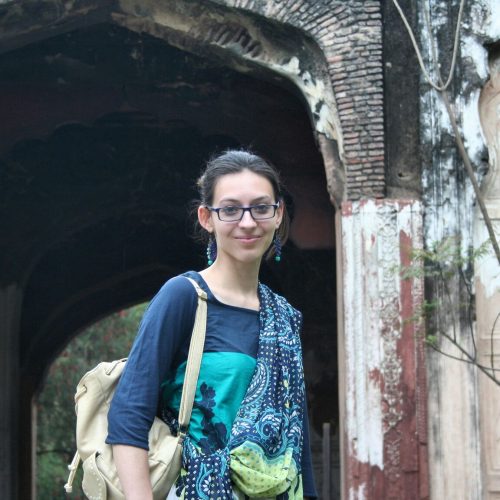 Senior Spring Editor: Emily Lorenz
Emily is a second year Master of Public Policy evening student at the McCourt School of Public Policy. A Minnesota native, Emily earned a B.A. in Communication and minors in Nonprofit Leadership and Leadership from the University of North Dakota. She currently works full time as a Senior Content Strategist for federal clients in the Deloitte Digital DC studio.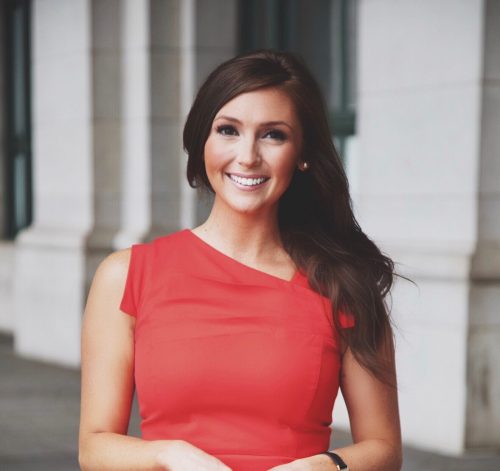 Senior Spring Media Editor: Olivia Cook
Olivia Cook hails from central Florida where she received her B.A. in International Relations in 2015. While pursuing her degree, she developed a love for policy, research, and critical dialogue. Her primary area of interest is climate change and the environment, but she is particularly interested in how social and economic issues intersect with environmental challenges. Currently, Olivia is pursuing her MPP full-time while also working as a Research Assistant and serving as an officer for McCourt Energy and Environment. However, Olivia is perhaps most excited to serve as a Senior Spring Editor this year since she believes it will be the best one yet!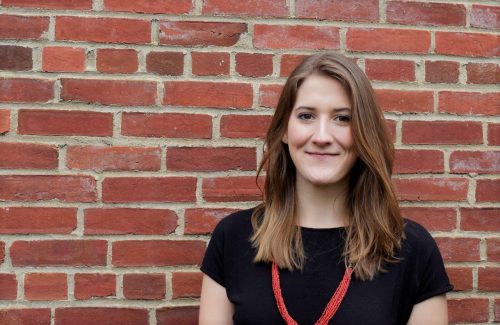 Business Manager: Jason Berger
---
View Past Mastheads: