Neighborhoods have acted as the bedrock of American society for hundreds of years. As our closest social environments, they can shape how people interact and contribute within society. If properly invested in, they can be epicenters for upward mobility for families and small businesses. Unfortunately, there are neighborhoods across America falling short of their full potential. Policymakers need to act now to help revitalize some of America's most distressed neighborhoods.
A recently published report by the Census Bureau showed 43.1 million people living in poverty in the United States in 2015. According to data from the 2010-2014 American Community Survey, over 14.5 million Americans live in neighborhoods with a poverty rate of 40 percent or more. Many of these impoverished neighborhoods are plagued by lack of high-quality early childhood programs, near failing infrastructure, and affordable housing shortages. Without a corrective course of action involving carefully targeted federal investments, we can only expect higher rates of cyclical poverty and cross-sector underinvestment across more of America's most vulnerable neighborhoods.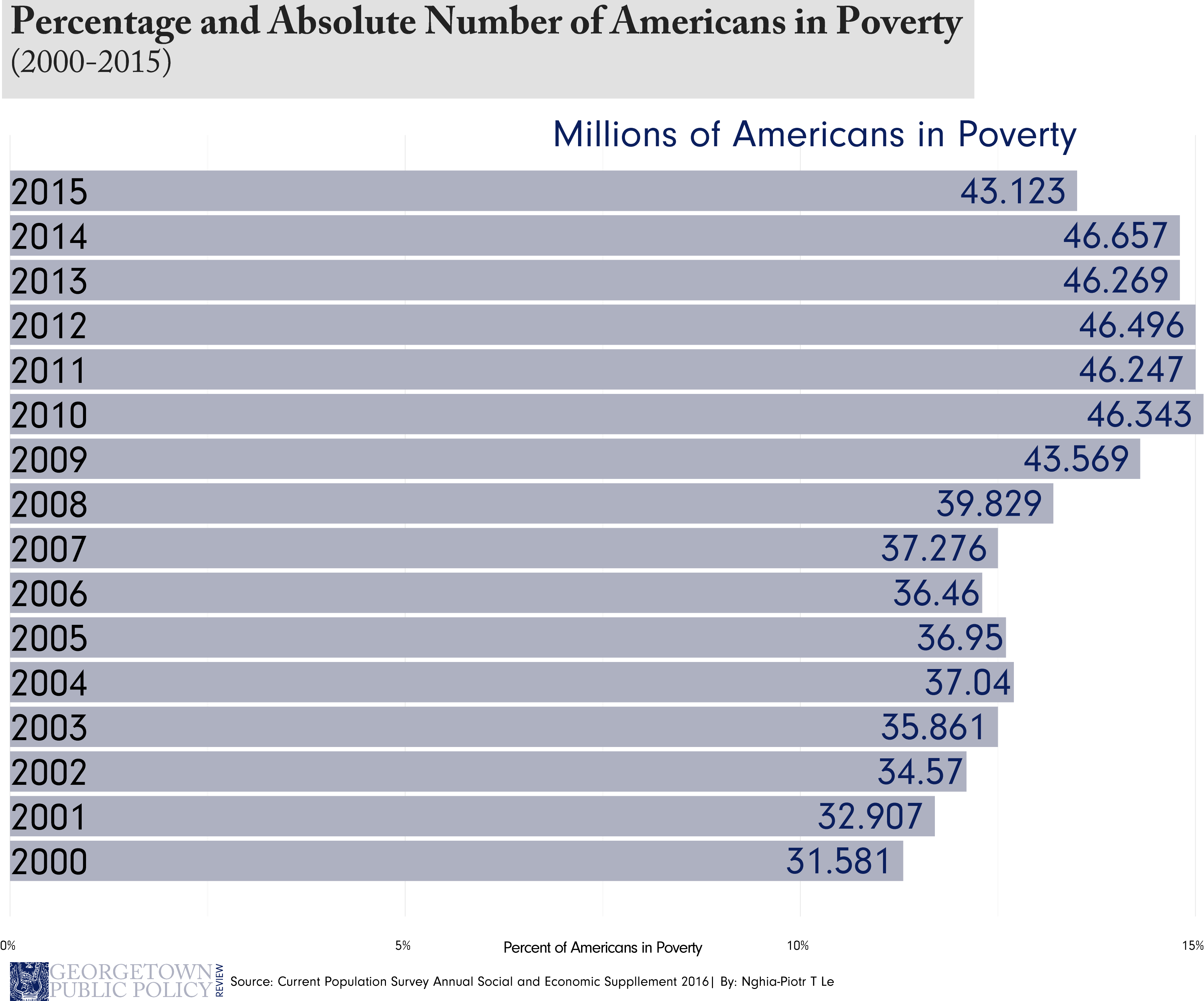 The good news is that the U.S. Department of Housing and Urban Development (HUD) has formed a strategic partnership with the Departments of Education (ED), Health and Human Services (HHS), Justice (DOJ), and Treasury to reverse these trends through a program called the Choice Neighborhoods Initiative. Created in 2010 as part of the larger White House Neighborhood Revitalization Initiative, Choice Neighborhoods helps provide on-the-ground change agents with resources to transform target neighborhoods into more economically diverse and resource rich areas. Specifically, Choice Neighborhoods functions as a grant program that allows public housing authorities, local governments, nonprofit organizations, tribal entities, and developers to apply for 2-year grants to plan and 5-year grants to implement specific, highly localized and data driven plans to revitalize their communities.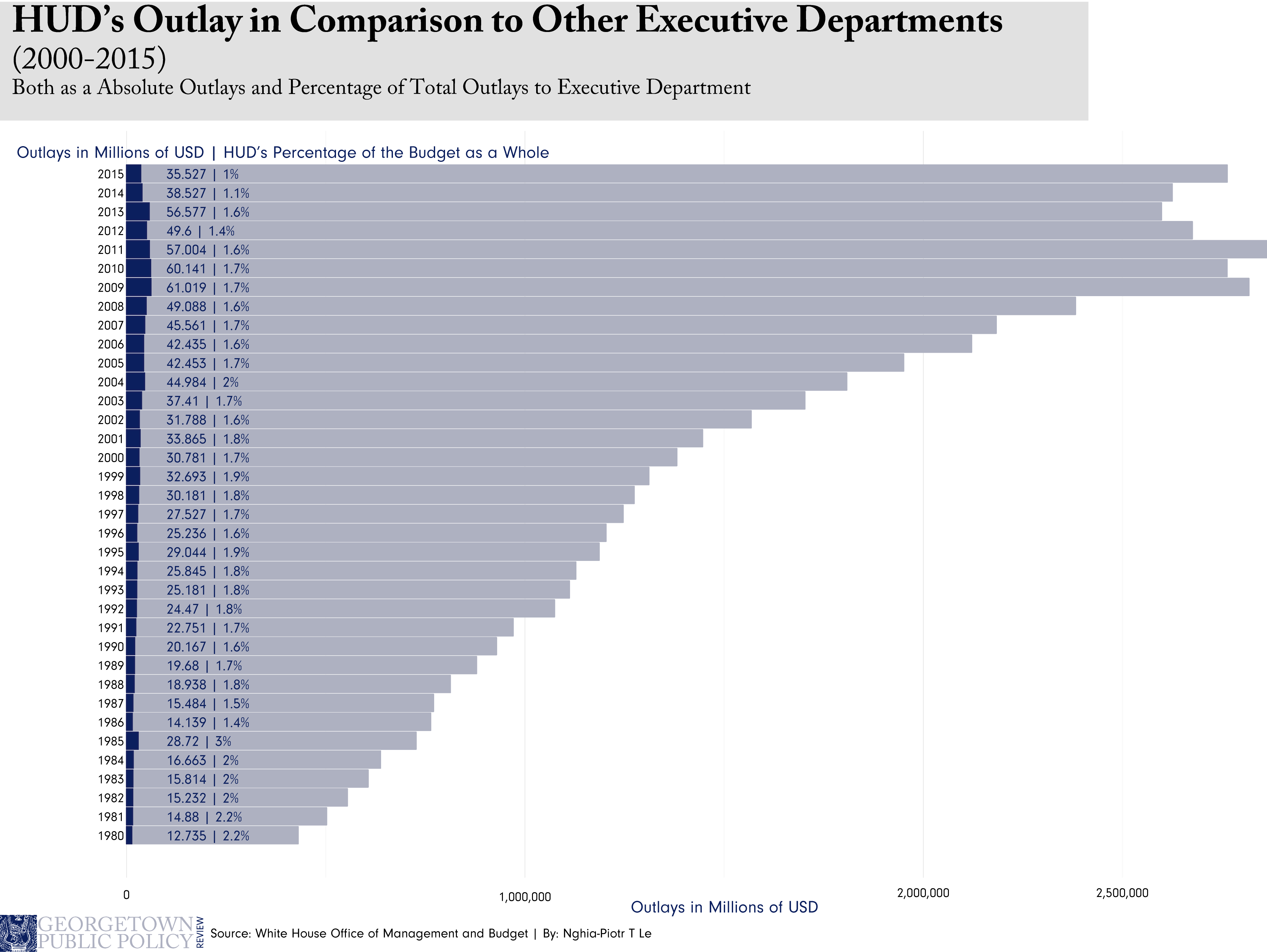 The program has already produced positive early outcomes in communities across the United States. Right here in Washington, D.C., a Choice Neighborhoods planning grant led to the opening of Educare DC, a full-day, year-round early childhood education school and community center in Ward 7 that currently serves about 157 children under age 5. Across the country in Sacramento, California another planning grant has allowed the Sacramento Housing and Redevelopment Agency to move forward in acquiring a site for light rail infrastructure to improve access to the community. Meanwhile, in New Orleans, Louisiana a Choice Neighborhoods implementation grant is currently being used to replace 821 distressed public housing units with over 2,290 mixed-income and senior housing units in the historic Iberville/Tremé neighborhood. So far, the Choice Neighborhoods Initiative has produced real results, but the successful and necessary expansion of this important program requires a serious and continued federal investment.
Recognizing the importance of adequately funding this program, HUD requested a total of $200 million for the Choice Neighborhoods Initiative for Fiscal Year 2017. At that funding level, HUD estimates six new Choice Neighborhood Implementation grants and as many as 10 planning grants will be awarded across the country. The $200 million mark represents a $75 million increase above the current $125 million level first enacted through the Fiscal Year 2016 omnibus spending bill in December 2015. However, the House Appropriations Committee marked up and unanimously passed its Fiscal Year 2017 Transportation Housing and Urban Development (THUD) Appropriations bill with just $100 million included for Choice Neighborhoods. While this mark is $20 million above the Senate bill, it is $25 million below current levels, and $100 million below the President's Fiscal Year 2017 request. From HUD's point of view, additional funding and the certainty that provides to localities makes accomplishing the Choice Neighborhood Initiative's mission more likely, while cutting funding makes it harder to expand the program to communities in need and hinders future progress.
Looking ahead, whether it is ensuring access to affordable rental housing or making local infrastructure investments, there are many important programs that act as components of a larger machine designed to improve America's neighborhoods. However, because of limited funding, it is critical to carefully allocate federal dollars towards high-impact programs that address critical needs and deliver tangible results. That is exactly why Choice Neighborhoods Initiative is worth its weight in appropriated funds. According to HUD, between 2010 and 2015, Choice Neighborhood grantees leveraged a total of $3.7 billion. It is estimated that for every $1 in Choice Neighborhoods implementation funding another $7.38 is leveraged in the local community. That type of return on the taxpayers' investment is worth it.
Poverty and development indicators, as well as program impact data, clearly justify the need for the Choice Neighborhoods Initiative and its strategic expansion. While there are ways to improve communities without federal support, the Choice Neighborhood Initiative is a clear example of an effective partnership between federal agencies and local actors that produces positive results. As Congress continues to debate its budgetary priorities after November's election, it should consider how to further leverage and expand federal resources to support the Choice Neighborhoods Initiative.
---