Latin America is a region of untapped potential. Among the many factors transforming its configuration, rapid technology adoption and 163 million citizens—ages 15 to 29— are a promising combination for inclusive growth and development.
On November 4, in a timely effort to discuss regional prospects and learn from the impact of innovations in the private, social and policy sectors, the Georgetown University Latin American Conference (GULATAM) convened thought leaders in the field to explore shared challenges and opportunities.
A poverty rate of 29 percent, growing inequality, ineffective rule of law, weak governance, and distrust of institutions (only 36 percent of Latin American youth express confidence in the transparency of election results), were cited among the main sources of regional distress. Nevertheless, unleashing innovation through scalable and sustainable solutions is believed to be the key to solving these problems.
Financing Innovation
Policy innovation is different from innovation policy. The former has to do with creating value and producing results with new ideas in any field, whereas the latter focuses on producing the conditions to make the economy more innovative (the Inter-American Development Bank (IDB) has issued several publications that address these differences in greater detail).
An analysis by Global Risk Insights points out that despite financial, economic and political hardship, Latin America's tech scene has evolved steadily. Public-private partnerships, infrastructure projects, increased government spending on R&D, availability of venture capital and mentorship networks to support startups have facilitated a shift towards an entrepreneurial culture. Mexico's National Entrepreneurship Institute (INADEM) and Startup Chile exemplify government efforts to incubate business projects and accelerate their growth, recognizing the importance of innovation as a catalyst of economic development.
 Social Innovation 
Social entrepreneurs in Latin America are on the rise. Their unique business models combine profit-maximization with social impact, looking to tackle local problems and then spread their solutions globally. Such is the case of Laboratoria, a coding and life academy that offers a six-month training program to low-income women to learn to code and develop soft skills through personal development workshops. According to Rodulfo Prieto, its Co-Founder and Education Director, this year they will have 400 graduates from Peru, Mexico, and Chile, and a work placement rate of 75 percent among the graduates.
Common features of social innovators were also discussed by Nate Radomski, of Fe y Alegría, Brian MacNair, World Central Kitchen's Executive Director. Fe y Algeria works to transform education models in 21 countries, while World Central Kitchen is working to provide solutions to hunger and poverty in Haiti, the Dominican Republic, and Nicaragua. They emphasize organizational decentralization, using design thinking as a mindset to identify organizational challenges, and sound business plans with rigorous impact evaluations based on statistical analysis, as points of commonality between their organizations. 
Policy Innovation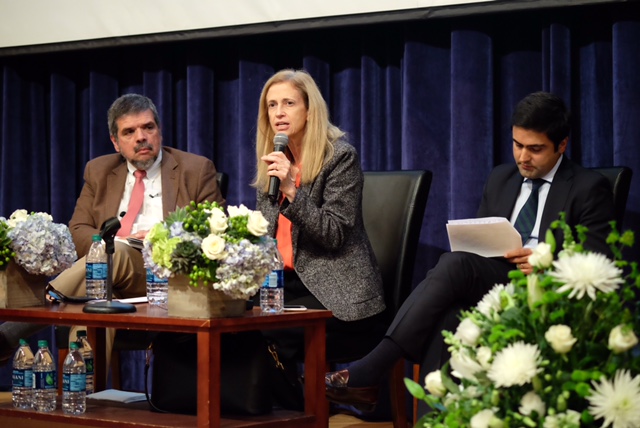 An example of a policy innovation is what Claudia Costin, the former Secretary of Education of Rio de Janeiro, proposed to reinvent the City's educational system. "The Schools of Tomorrow" program focused on developing curriculum in consultation with teachers, offering English as a second language, and including arts, sports, and technology education in first grade curricula. Furthermore, she leveraged Twitter to communicate with teachers, and saw a 33 percent increase in students' educational attainment after the changes were enacted.
Another example is the recent bill Colombian Congressman Samuel Hoyos proposed to re-orient the efforts in his country's fight against drug consumption, from a punitive approach on producers, to a focus on consumers. His proposal addresses drug use as a public health issue that can be prevented and treated.
Moving ahead
Although the regional outlook is positive, many Latin American countries have yet to pursue an innovation agenda that focuses on updating legal frameworks, fostering cooperation with academic institutions and the private sector, providing technical training, fiscal incentives and seed capital at early stages of incubation of startups, and most importantly, on overhauling educational systems to successfully develop the skills demanded by the digital economy. Examples of countries that successfully carried through such policies include Finland, Israel, and South Korea (their cases are summarized and presented in a publication by the IDB).
Latin American leaders face an opportunity to shape a vision and strategy for the digitally enabled future of innovation, placing cross-sector collaboration as the bedrock to tap  regional potential. However, as Luis Almagro, Secretary General of the Organization of American States affirmed during GULATAM's closing remarks, even though innovation, entrepreneurship, and technological tools can all lead to regional shared prosperity, they cannot thrive without an emphasis on gender equality, social mobility and inclusive growth.
The conference  took place on November 4th and was organized by the Latin American Policy Association, Latin American Business Association, Graduate Association of Mexican Students, Latin American Council, Latin American Student Association, Latin American Law Students Associations (Law Center). The even was sponsored by Georgetown University Center for Latin American Studies, Georgetown University Latin American Board, Georgetown University Latin America Initiative.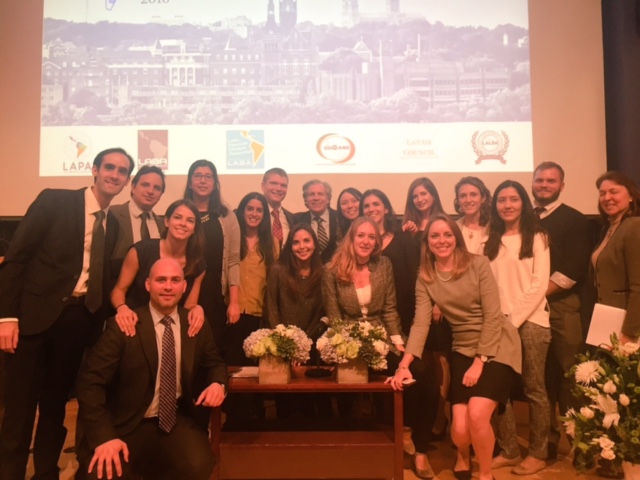 ---