David Stacy is the Government Affairs Director at the Human Rights Campaign (HRC), the largest LGBT civil rights advocacy organization in the United States. Last fall, Stacy spoke with the Georgetown Public Policy Review about how public opinion on same-sex marriage has shifted and how he is optimistic about a Supreme Court ruling.
Georgetown Public Policy Review (GPPR): Do you expect any legislation to be proposed that restricts same-sex marriage?
David Stacy (DS): We expect anti-equality legislation will be introduced in the House and Senate as it has been in the current Congress.  Senator Ted Cruz (R-TX) has already expressed his desire to introduce a constitutional amendment related to marriage.
GPPR: What do you think is the attitude of the Supreme Court on same-sex marriage?
DS: Until now the Supreme Court has declined to hear any of the marriage equality cases before it—instead, letting the pro-marriage decisions of several Federal Circuit Courts stand. Now that the Sixth Circuit Court of Appeals has ruled against marriage equality, the SCOTUS is likely to hear a marriage equality case. We believe that same-sex couples have a constitutional right to marry and we are optimistic that a majority of the court will reach the same conclusion.
GPPR: Do you think changing public opinion toward an increase in support of same-sex marriage will result in Congress creating legislation in favor of same-sex marriage in the coming years? 
DS: Marriage equality is being supported by more Americans every day; with that support comes the opportunity to make progress toward full legal equality for LGBT Americans. It is unlikely that Congress will directly address marriage equality since the issue is being resolved by the courts. However, what Congress can, and hopefully will, do in the coming years is to provide federal non-discrimination protections in areas like employment, housing, public accommodations, credit, education, etc.
GPPR: What is the next step for advocates of same-sex marriage after the recent Supreme Court decision about state prohibitions on same-sex marriage violating the US Constitution?
DS: The Supreme Court did not technically make a decision on marriage equality.  Instead, the Court refused to hear several marriage cases, with the result that the lower court rulings permitting same-sex marriage were allowed to stand. The court battle continues, with a likely Supreme Court marriage case in the Fall 2015 term. In the meantime, cases will continue to work their way through federal and state courts in the 15 states that still lack marriage equality. 
GPPR: How do you think the United States should support LGBT rights through international policy?
DS: The best way for the United States to influence international LGBT policy is to lead by example. In addition, the US government should continue to press for LGBT inclusion in the framework of human rights law. LGBT people abroad face discrimination, violence, and even death. Efforts to do more for LGBT people abroad has been a real concern of HRC, which is why HRC has created its international initiative in HRC Global, which works to advance equality for LGBT people around the world. In Congress, HRC has been supportive of the creation of a special envoy for LGBT rights in the US State Department. Legislation was introduced by Senator Markey (D-MA) earlier this year that would have created that envoy and HRC played a role in the drafting of the bill.
About David Stacy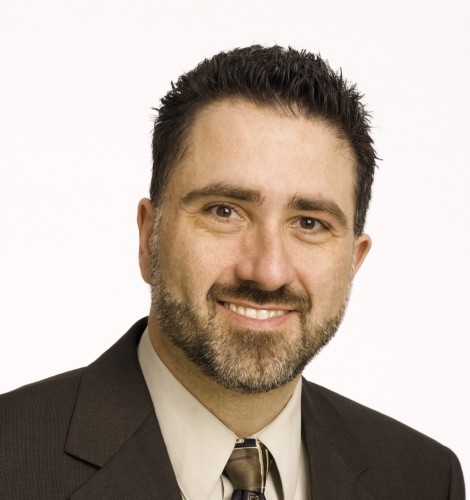 David Stacy is the Government Affairs Director at the Human Rights Campaign and leads the organization's federal policy team. Stacy has contributed vastly in the field of policy advocacy for lesbian, gay, bisexual, and transgender issues within all his positions at HRC. He also founded Fair Wisconsin, a statewide LGBT civil rights group.
This interview was conducted by Divyanshi Wadhwa via email on November 25, 2014.
---
---